Welcome
to Karl Schrammel's canary breeding!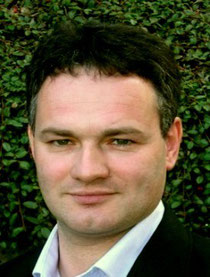 I would like to extend a warm welcome to you and thank you for visiting my homepage. My name is Karl Schrammel, I live in the Neunkirchen district, Lower Austria. I was born in 1966 in the beautiful rural area of the land of the 1000 hills. Since my childhood I have studied bird breeding. Since 1995 I am registered in ÖKB 36 as an organized breeder working closely with the breeding of colour-canaries and posture-canaries. Mosaics and Gloster are my favorite birds. Here, my passion is to breed mutation colors in the Gloster breeding.
In 2002, I successfully took the judges test in the Austrian Canarie-Breeders-Association for colour-canaries, posture-canaries, hybrids and Cardueliden. 5 years later, I graduated from the OMJ test for section D-color canaries. In 2010 I was elected as chairman for the Austrian Judges Canary and Bird Lovers Association. I now represent the interests of the judges of this association. I hope you enjoy visiting my website.